We salute your ongoing sacrifice and service to our greater community. Together, we are committed to providing the real estate exper... Read More

Posted by KH Network Credit Union on Jan 22, 2021
A Pandemic Shift in Finances: Simplifying and Saving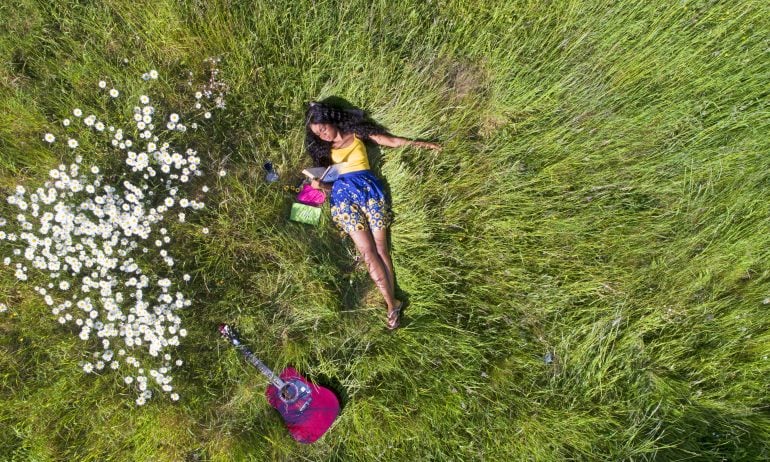 The pandemic has caused many people to reassess their priorities. There is talk of moving out of the city, simplifying life and saving more money.
"I'm not going to spend money like that anymore," my millennial daughter told me recently, talking about past shopping sprees on handbags, je... Read More

Posted by KH Network Credit Union on Jan 14, 2021
How I Ditched Debt: Holiday Bills Break a Couple's Budget
One Christmas brought a breaking point for Anthony and Jhanilka Hartzog.
The young couple had just racked up a couple thousand dollars in credit card charges to finance gifts for their friends and family. That debt, on top of a car loan and student loans, became too much.
So the two made a plan: Earn more, spend less, get debt-free. Working in tandem, the couple blended a new budget, a higher income and fiscal discipline to m... Read More

Posted by KH Network Credit Union on Dec 03, 2020
Communication to Our Members on ITM Strategy
Good afternoon to our valued KH Network CU Members,
I am excited to update you on the direction your credit union is headed in order to better serve each and every professional in the Kettering Health Network.
At our meeting last week, the Board of Directors voted to move forward with a strategic plan to leverage technology to conduct business with our members at all sites. This will entail using new tools to both interact and en... Read More

Posted by KH Network Credit Union on Oct 23, 2020
6 National Parks to Visit This Fall, and Where to Stay on Points
You may feel like this spring and summer blurred together and passed by as you stayed home amidst the coronavirus pandemic, but fall is a season that undeniably feels like change. If you want to embrace the crisp autumn air with some crunchy leaves underfoot, look no further than some of the nation's most famous parks for a socially distanced adventure. Even better, the National Park Service's annual fee-free day in September is still taking place this year. On Saturday, Sept. 26, all of the national parks will waive their entrance fees in honor of National Public Lands... Read More

Posted by KH Network Credit Union on Oct 06, 2020
Our Core Values
Kettering Health Network Credit Union started small. The credit union was established by a few hospital employees in 1964 to offer affordable and accessible financial resources to their hospital co-workers. Although we have grown alongside the hospital, our commitment to provide the same quality care to our valued family of Kettering Health Network healthcare providers, their families, and networks has not wavered.
Our credit union is member-owned and operated and offers return excess earnings to our members with compet... Read More

Posted by KH Network Credit Union on Sep 16, 2020
The 'Good Enough' Home May Be Just Perfect
Constructed from aspirational Instagram feeds and reality TV, the dream home floats in the imagination like a castle in the sky but dissolves in the rain of hard numbers.
Chasing the dream can lure buyers to overextend themselves financially. Or the high prices can lead first-time home buyers to delay a home purchase — and the opportunity to start building home equity.
For many home buyers, buying a "good... Read More

Posted by KH Network Credit Union on Aug 03, 2020
Ask an Expert: Is Any Travel Safe?
Many households are beginning to show symptoms of acute cabin fever. With summer approaching and global air travel still restricted, would-be travelers are considering alternative vacation plans, including RV rentals, road trips, and hotel staycations. But is it any safer to hit the road than it is to hit the skies? Are hotels OK? Do airline safety measuresRead More

Posted by KH Network Credit Union on Jul 01, 2020
Where Coronavirus Relief Checks Go, Fraudsters Follow
If you've gotten your stimulus check from the Internal Revenue Service, great. Now, guard that money, because scammers are eager to pick your pocket.
If you're still waiting for your payment — or running into unverified offers or communications — healthy skepticism is your best friend. As of May 7, the Federal Trade Commission had received more than 38,000 complaints related to COVID-19 this year, with consumers losing more than $27 million to fraud.
&ldq... Read More

Posted by KH Network Credit Union on Jun 03, 2020
What's a Good Reason to Get a Personal Loan?
Unsecured personal loans can pay for almost anything. Their flexibility makes them easy to turn to when you want to consolidate your debts or put in that kitchen island.
But first assessing all your financing options can save you money. As the economy shifts, so will the way a personal loan fits into your plans.
Right now, for example, the cheapest way to get extra cash might not be with a personal loan, but with 401(k) funds. The government is allowing penalty-free withdrawals from ... Read More

Posted by KH Network Credit Union on May 14, 2020
You Can Now Pause 2 Student Loan Payments, But Should You?
Federal student loan borrowers have an opportunity to suspend payments — without incurring interest on them — for 60 days, the Department of Education announced Friday. This policy applies only to federal loans, not to private student loans.

If you want this option, called a forbearance, it will not be automatic — you must request it from your servicer.

Make no mistake: This is a pause on payments, not forgiveness. Your debt will be waiting for you when repayment begins at the end of the two-month forbearance... Read More

Posted by KH Network Credit Union on Mar 25, 2020
Saving for Global Emergencies
Concerns about the spread of coronavirus disease 2019 (abbreviated COVID-19) mean more of us are doing what we probably should have been doing all along: washing our hands more frequently and thoroughly; staying at home when we're sick; stocking up on food and supplies in case that stay becomes extended.
People who may have been exposed to the new coronavirus or who get sick with COVID-19 may be advised to stay home for as ... Read More

Posted by KH Network Credit Union on Mar 09, 2020
What a Savings Account Can Teach Your Child About Money
It takes more than words to teach a kid how to ride a bike. Not even the clearest explanation of balance or a dazzling visual aid about proper seat height will help when those handlebars start to wobble. The only way a child can get it is to step on the pedals and practice. Learning how to save money isn't much different. Instead of merely telling your son or daughter that saving is important, give him or her a hands-on experience. Just as you'd start your child on a bike with training wheels, consider opening a jointly owned savings account to teach good money habits.
Highlight how ... Read More


Posted by KH Network Credit Union on Feb 05, 2020